Mesothelioma Explained
Conversion Optimization, Lander, SEO, Content
Search Engine Optimization
Within 3 months we ranked this campaign to the #1 spot for highly competitive keywords driving organic qualified leads fast.
Paid Advertising
For immediate lead generation we turned to Google AdWords for this law firm's campaign.
Landing Page Creation
Proper landing pages re-insured that we got the best performance in converting every organic and paid visitor.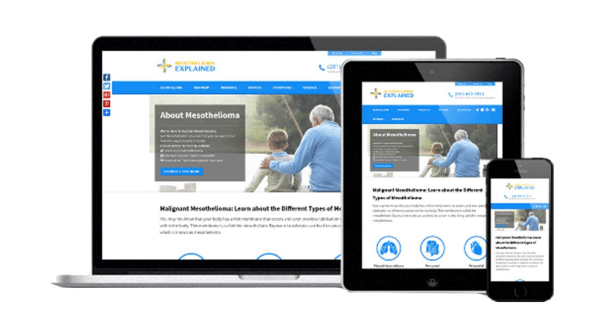 Challenge
When this campaign started, this Mesothelioma law firm had the goal of generating mesothelioma clients for their law practice outside their everyday website.
Our Solution: After performing marketing research we found the best option was to build an authority site providing help and services to those suffering from mesothelioma cancer.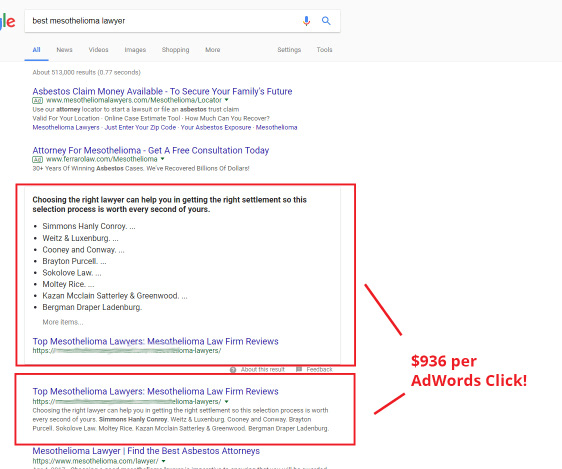 Search Engine Optimization

60%

60%

Conversion Optimization

10%

10%

Paid Advertising

20%

20%

Strategy Consultation

10%

10%
The Results
Within months of launching a new website, we ranked for extremely competitive keywords and grew our organic traffic. This allowed for us to target qualified traffic with free books and consulting services resulting in dozens of leads a month.
• Ranked dozens of highly competitive keywords like "mesothelioma lawyer" & "best mesothelioma law firm" to page 1 of Google within 3 months
• Grew monthly leads from 0 to an average of 32 a month in a highly competitive market with average trial awards estimated to be up to $2.4 Ranking
Let Us Earn Your Business